Hundreds of visitors at Louth Academy Open Evening
Louth Academy hosted their Year 6 Open Evening last night.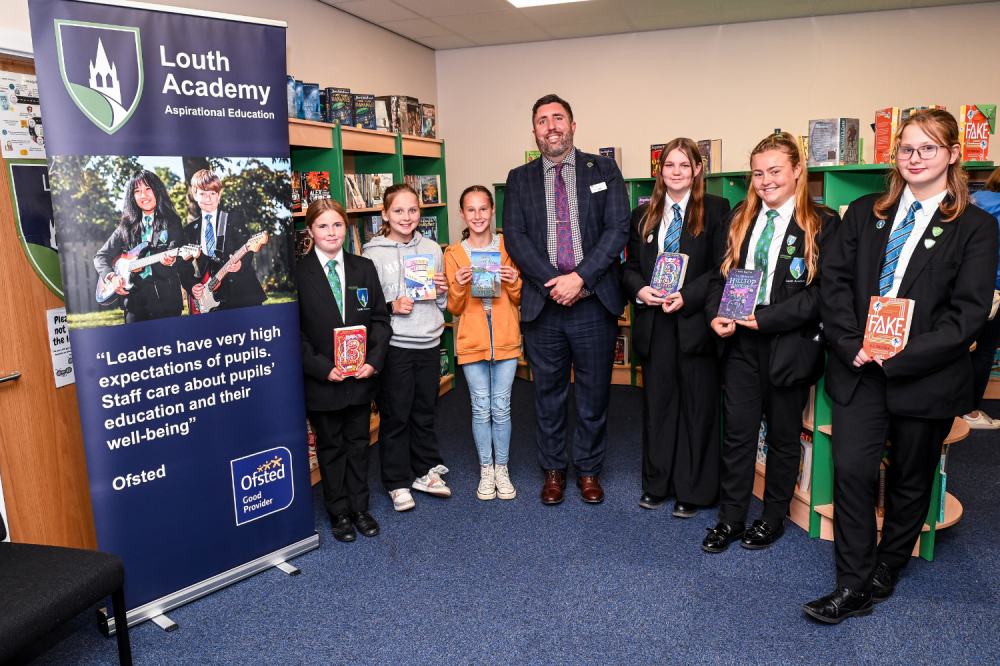 Louth Academy students with Principal Philip Dickinson and Hollie Williams and Fallon Stringer from Holton-le-Clay Junior School.
Hundreds of people filled the hall as Principal Philip Dickinson spoke to them about life at Louth Academy.
He addressed the Year 6 pupils and their families from a range of primary schools in the area and told them that "we always encourage our students to dream big. All we ever ask of our students is that they give it everything they've got."
He said: "I am so proud of everything we achieve at Louth Academy. Our latest Ofsted report shows us rated as 'Good' and we are only aiming to go up from here."
The latest Year 11 leavers from Louth Academy achieved the greatest results the Academy has ever had.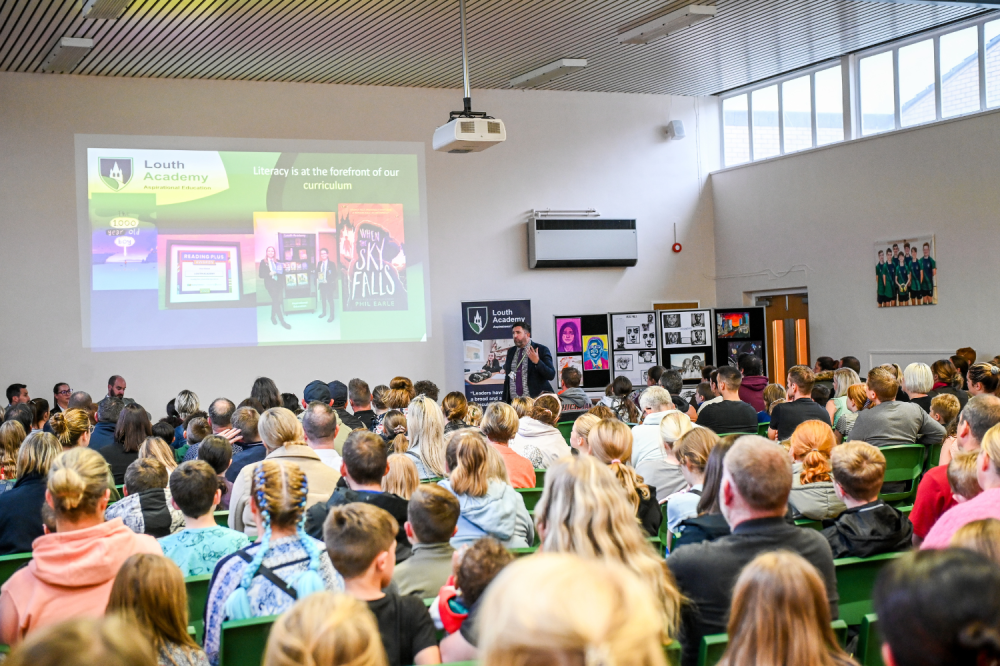 Principal Philip Dickinson speaking to visiting families
The Academy is hugely supportive of literacy among their students, with every Year 7 receiving a brand-new copy of a best-selling book. This year they received When The Sky Falls by Phil Earle. The author will visit the Academy later in the year to speak with students and give writing workshops to our budding authors.
One of the best things at Louth Academy is the book vending machine in which students can choose a book based on points they receive for effort. Students in the previous school year claimed almost 500 books as prizes when receiving epraise points.
Principal Dickinson commented: "We know the impact that reading has on academic success, which is why it's at the heart of the curriculum at Louth Academy. We encourage reading for pleasure and have seen significant success with engagement since starting the initiative."
Louth Academy also offer outstanding enrichment opportunities and have this year introduced the Duke of Edinburgh Awards. This is alongside sport, music, STEM and many more enrichment activities.
Holly Morby from Tetney Primary School had a go on the machines in the multi-gym at Louth Academy with Year 9 students, William Jackson and Benjamin Cook.
Hollys's dad said: "She does quite like sport. She's never had a go on gym equipment like this before but she's really looking forward to seeing the dance that they're doing next door."
Year 9 Sports Leaders Halle Durrant-Jones and Isabelle Molina have spent time choreographing a dance routine for their dance group to showcase to the Year 6s and their families and will perform it at the Academy's Christmas Show.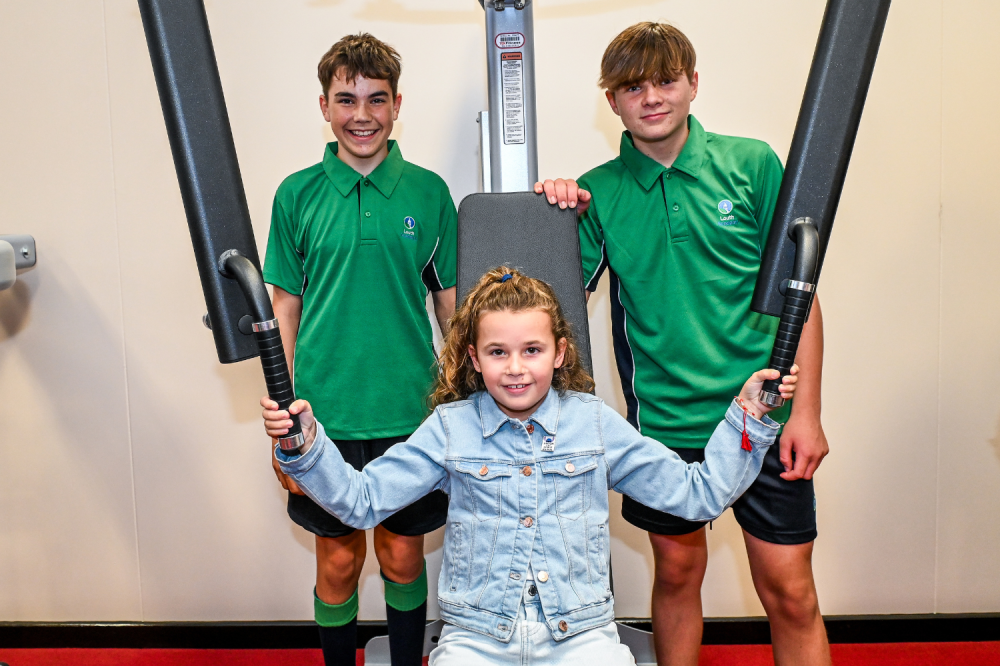 Holly Moorby from Tetney Primary School with William Jackson and Benjamin Cook (Y9).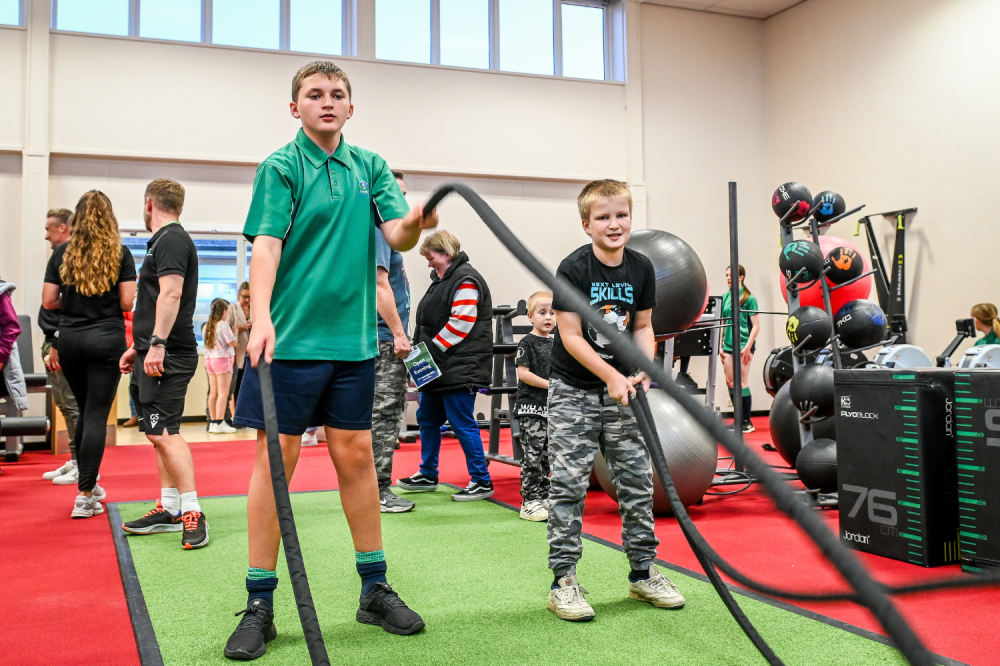 Charlie Baldwin from Utterby Primary Academy with Cian Heywood (Y9).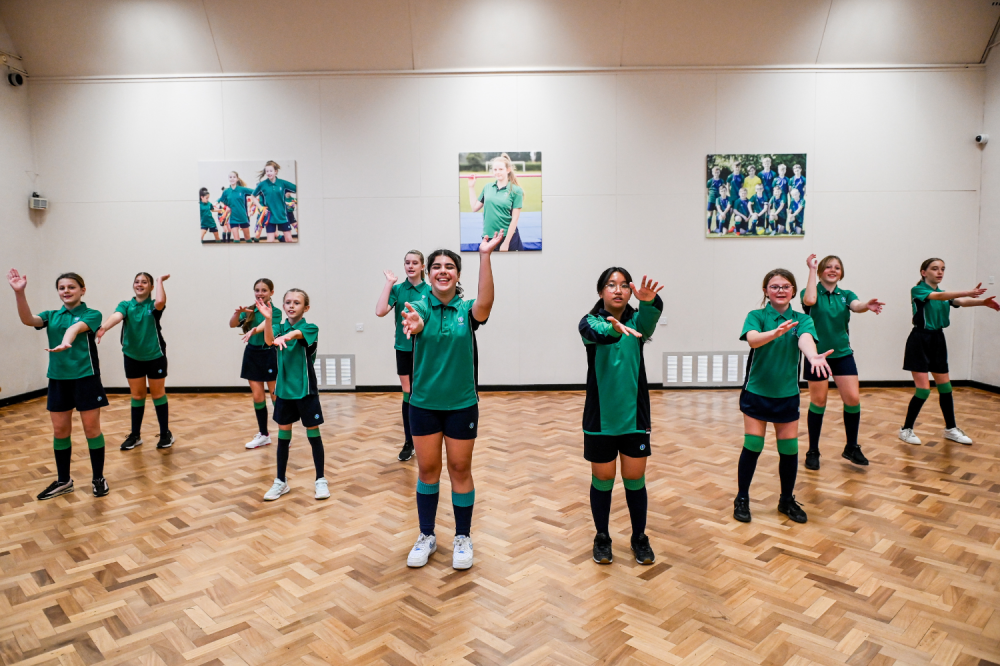 Year 9 Sport Leaders with their dance group.
Students were shown experiments in Maths using bubbles and were fascinated to see how you could make bubbles into shapes!
Samuel Mallows from Kidgate Primary Academy had a go at a challenge in Maths with Finlay Hird (Y8). His mum said: "It's very busy here tonight and we've seen lots of different subjects so far. He likes maths so it will be interesting to see how he does."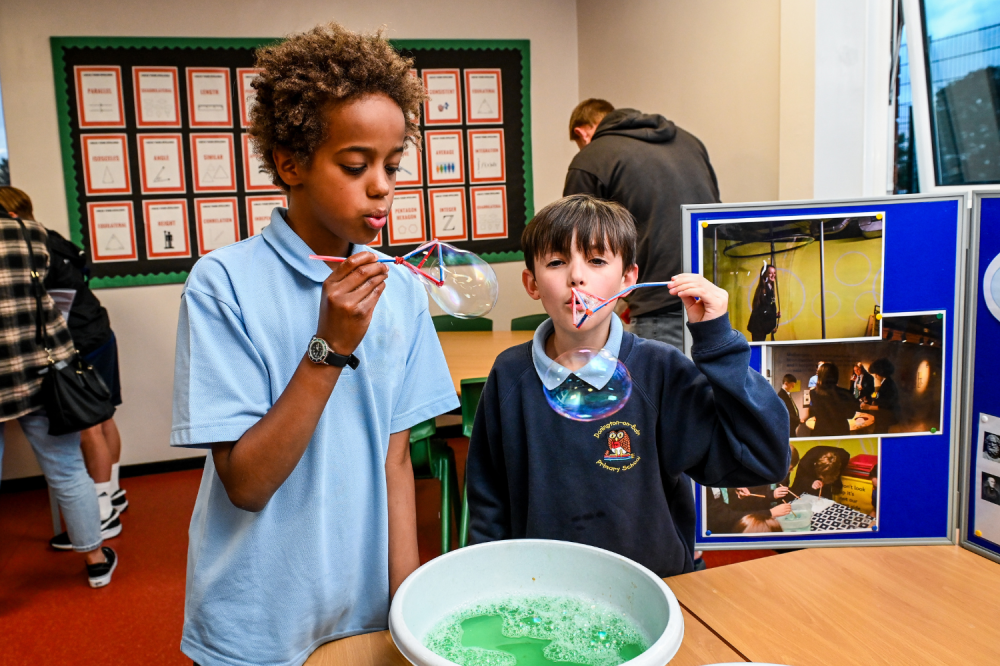 Jailam pictured with Charlie James from Donnigton-on-Bain School.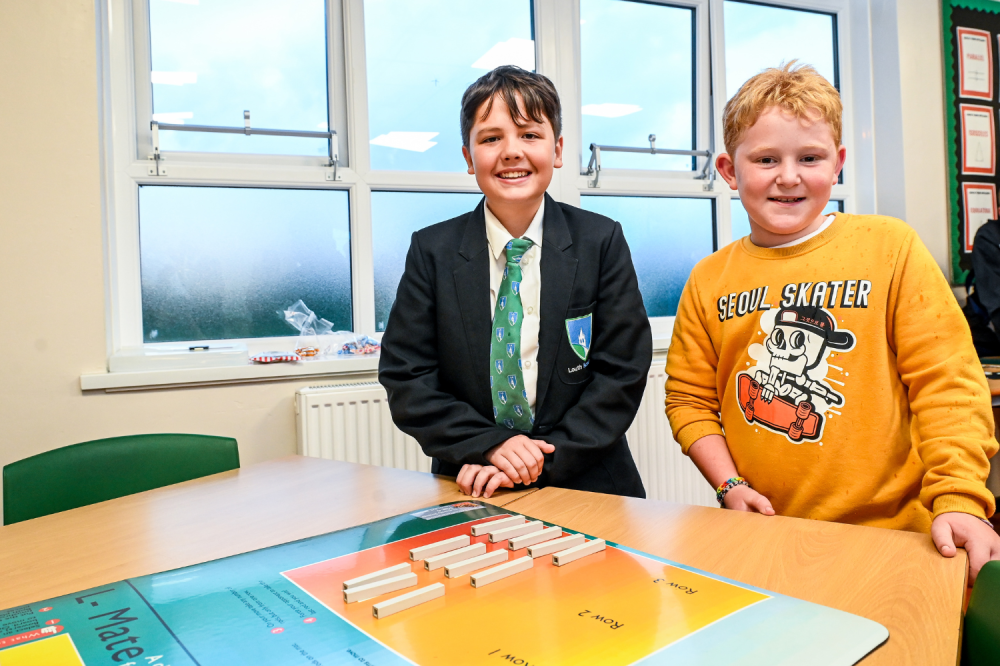 Finlay Hird (Y8) and Samuel Mallows from Kidgate Primary Academy.
In Music, Will Wood played the drums with Year 11 students. His dad said: "He's never played with a band or anything like that before. He can be a bit nervous when doing it in front of people but he's really enjoying this."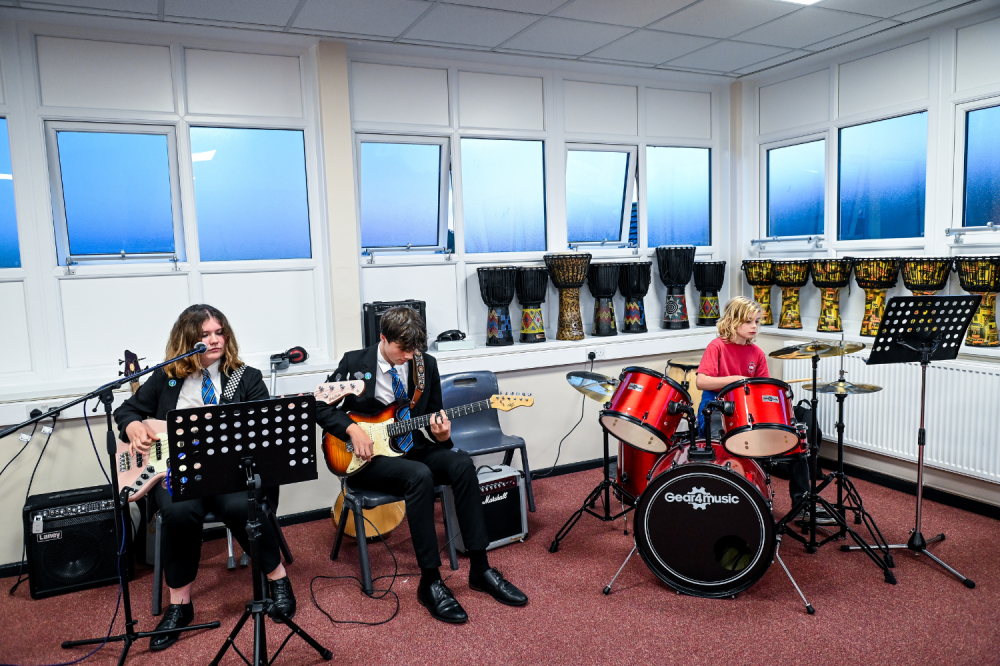 Will Wood from Binbrook C of E Primary with Heidi Brown and Felix Nichol (Y11).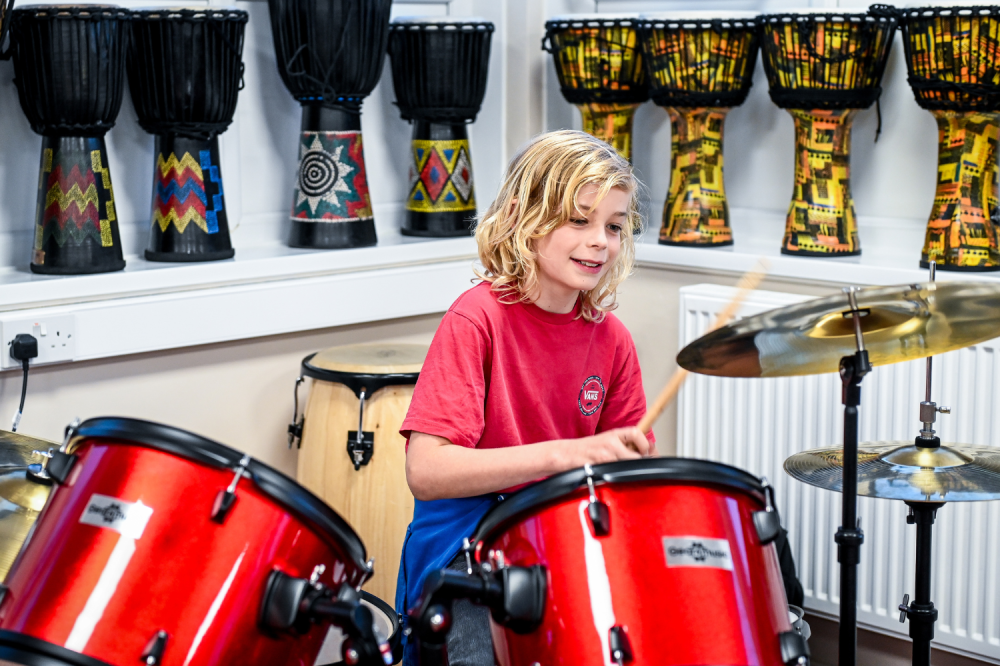 Will Wood playing the drums with Year 11 students.
GCSE Food students filled the air with scents of fresh baking as they made cheese straws, mini scone pizzas and cheese pinwheels, demonstrating dishes that students will learn to make in their first year at Louth Academy. They also hosted washing up timer challenges and crime scene hazard spotting.
In the art department, students helped Primary pupils to create their own artwork using shaving foam and ink. They were also able to view some of the latest GCSE artwork from students at Louth Academy.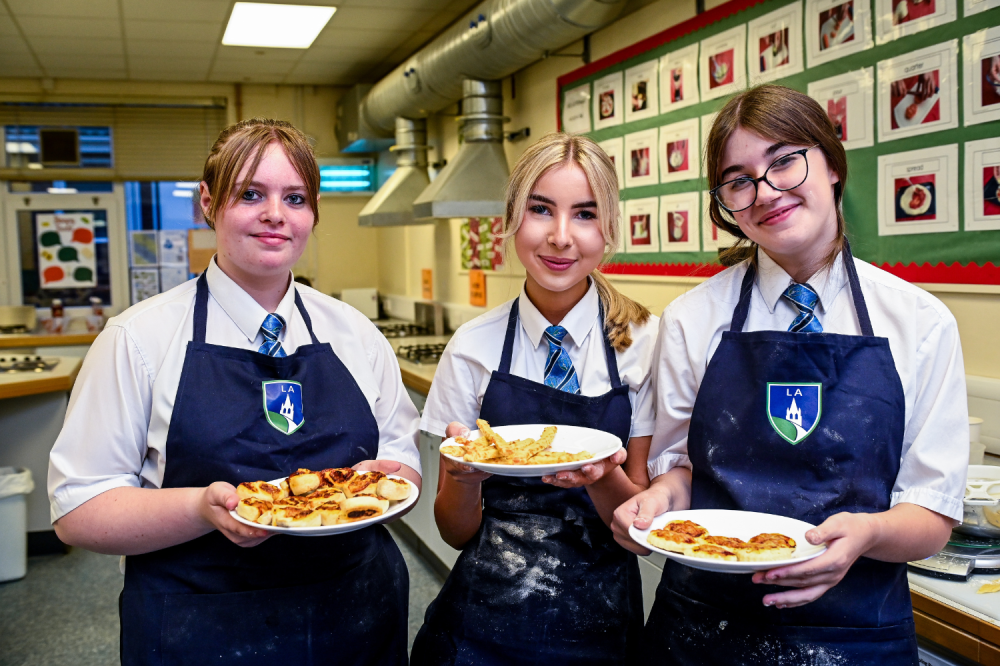 GCSE Food students Amie Muxlow, Jessica Watson and Amelia Boyraz.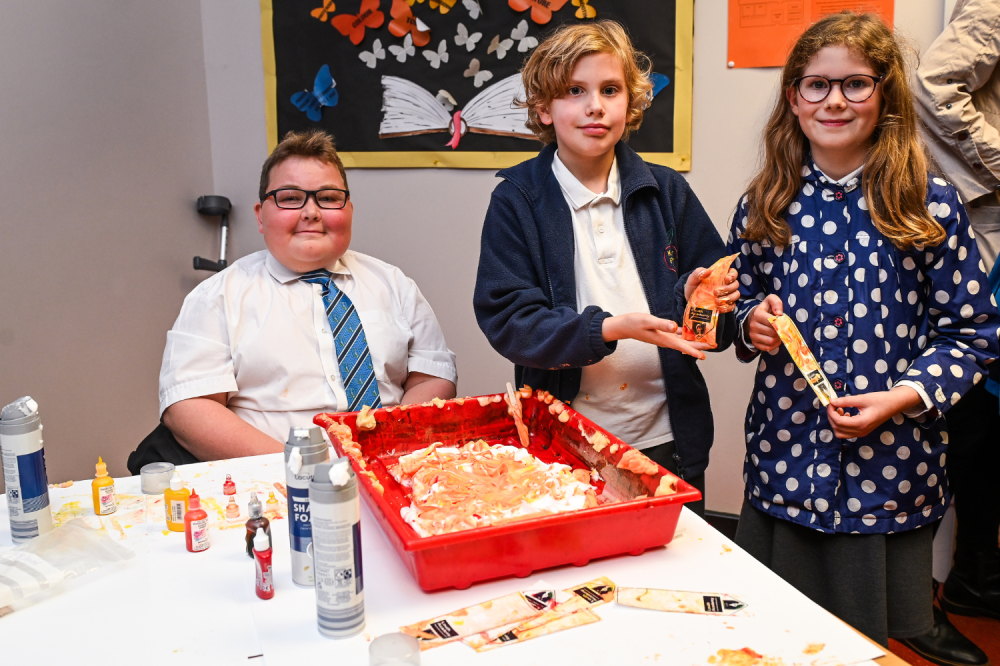 Kobi Fox and Aila Parkinson from Kidgate Primary Academy with Jacob Giles (Y11).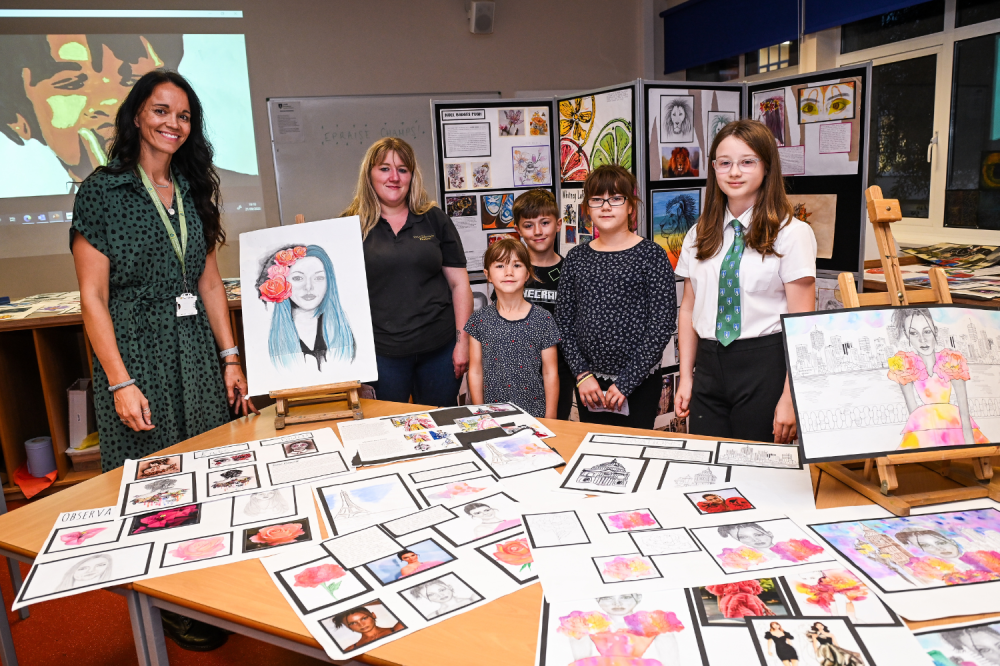 Morgan Middleton (Head of Curriculum Art) with Florence McDermott (Y8), Chantelle Crimp, Amelia, Jamie and Ella.
The science labs were ablaze with experiments with Mr Brook demonstrating the amazing methane bubbles trick and Madison Gough (Y9) showing Bunsen burner experiments to Year 6s.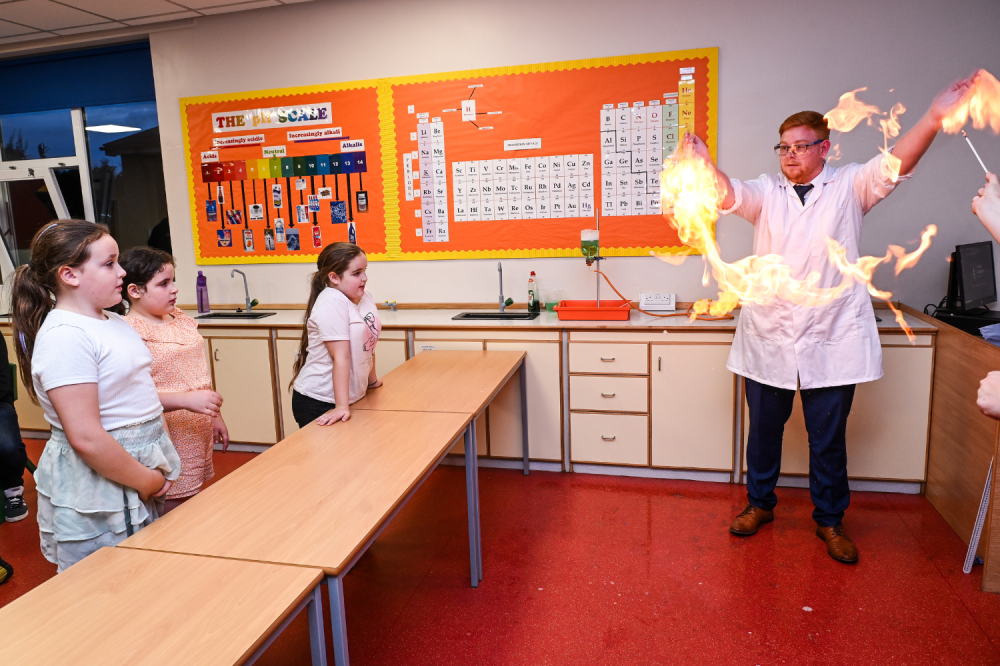 Students amazed by Science experiment with Mr Brook.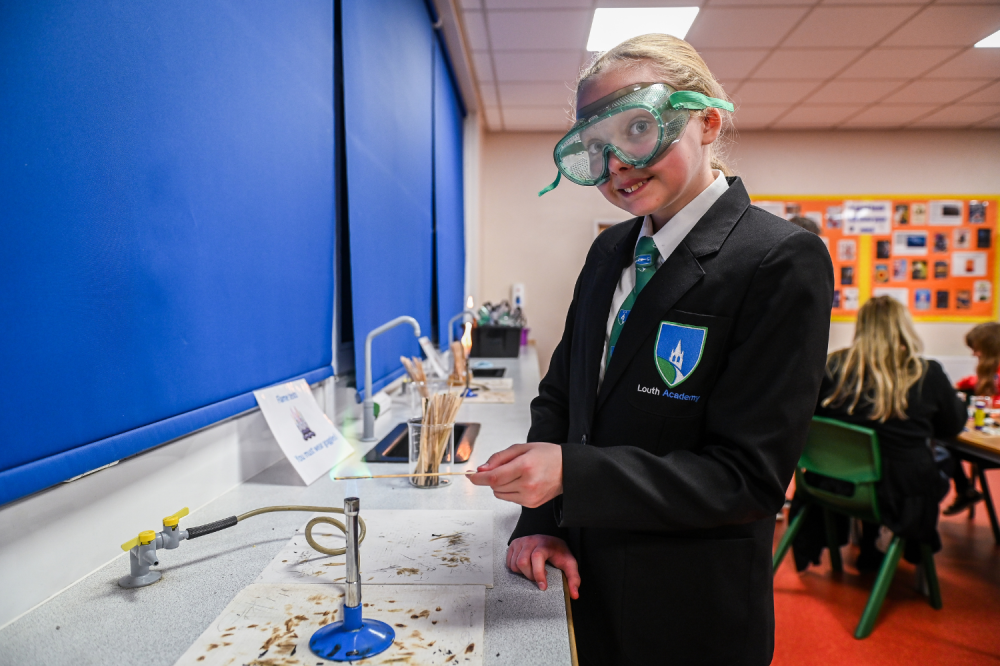 Madison Gough (Y8) demonstrates science experiment.
Principal Philip Dickinson said: "We are so proud to showcase the amazing school Louth Academy has become. The students, staff and outstanding facilities really speak for themselves, and it was wonderful to have so many visitors this evening.
We were thrilled to once again celebrate our best ever GCSE results in the summer and the current pathway to educational excellence is now embedded and the fantastic students and staff deserve all the credit. We can confidently say we have a truly aspirational setting where we set the students up to over-achieve."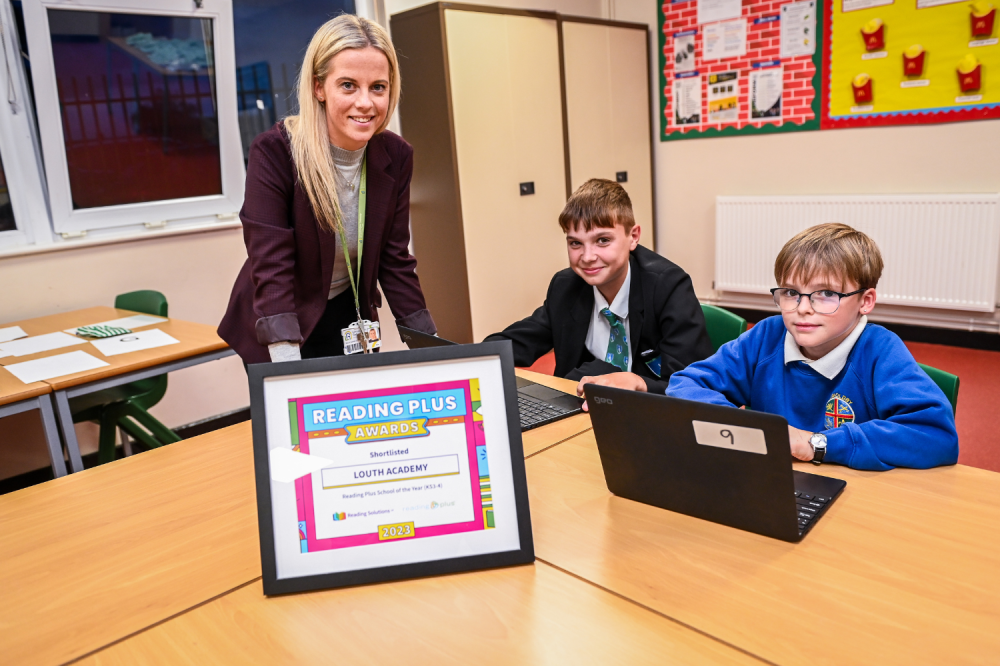 Cassius Boon from Grimoldby Primary School with Mason Abel (Y8) and Miss Haskett-Smith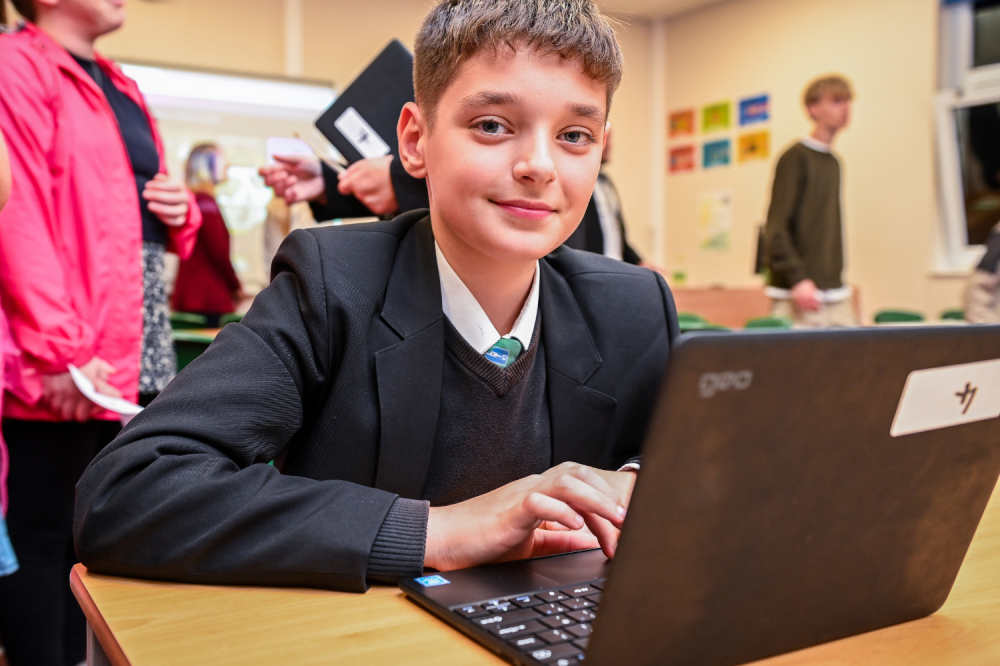 Cezmi Mermutlu (Y8)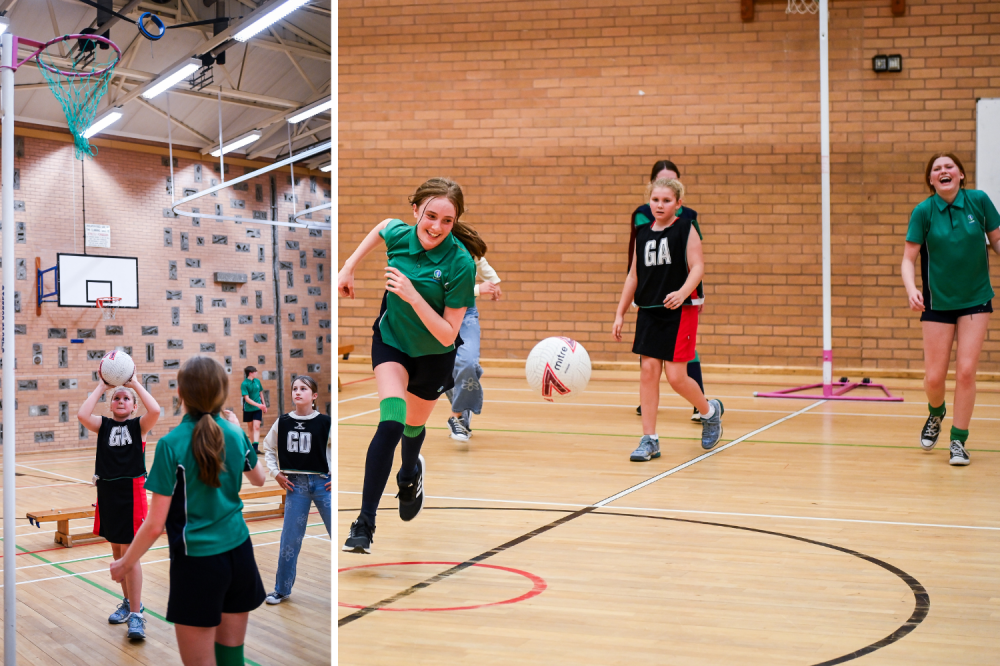 Primary pupils play netball with Louth Academy students in the Sports Hall.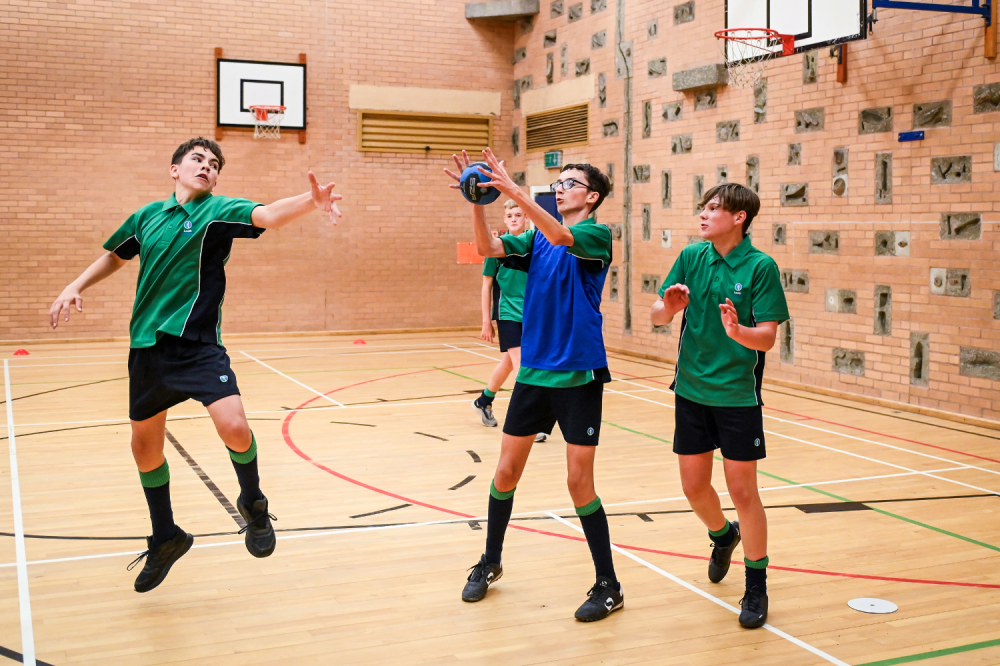 Louth Academy students play handball in the Sports Hall.