Headteacher's Welcome
We are proud to give 11-16-year-olds an aspirational learning environment which enables them to overachieve.
Louth Academy is rooted in fantastic Teaching, pastoral care and enrichment. We provide students with the building blocks to become global citizens and proud members of their local community.
Louth Academy students enjoy an ambitious, broad and balanced curriculum which prepares them for adult life. Our curriculum is designed to be flexible to allow for personalised learning. Our curriculum is not confined to the classroom and students are given outstanding enrichment to aid their educational experience.
We have extremely high standards which equip students for success in the classroom and beyond. Setting the students up for success is central to our ethos and our ongoing mission is to facilitate the students' aspirational future.
Learn More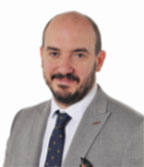 ---